Get on Air
Get your show on Faith World TV!
Reach 45m+ homes
Faith World Television reaches out to over 45 million homes through the sky television platform
24/7 broadcasting
Faith World Television broadcasts on Sky, Online and via our app 24 hours a day, 7 days a week.
Popular Churches & Pastors
Broadcast on Faith World Television alongside popular Churches and Pastors from around the globe.
Reach millions of people through Faith World TV!
Get your own show and reach millions of people around the world on every digital channel and device that Faith World TV are on.  
If you would like to broadcast on Faith World TV, please get in touch with us today. 
Reach 65m+ homes through TV platforms Sky TV and Freeview and live streaming through our app and website.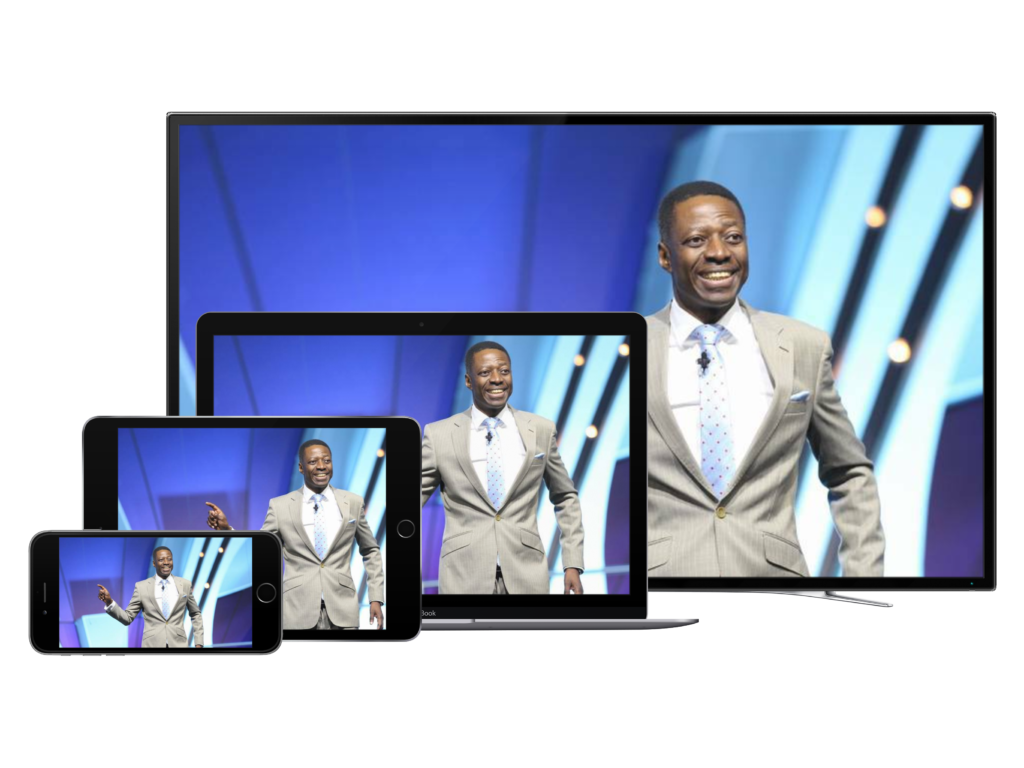 Frequently asked questions
How can I air on Faith World TV?
Airing on Faith World TV is very easy. You simply need a 27 minute programme which you can either record at your own location or you can record at the Faith World Studio's in Barking. If you have your own recording equipment we will give you the settings you need to record your programmes in.
How much does it cost to be on Faith World TV?
Faith World TV is the best value Christian faith channel. Please call our sales team on 01206 241014 for more information.
How much does it cost to record a programme at the Faith World TV Studio?
Please call our sales team on 01206 241014 for more information.
Where can people watch Faith World TV?
Viewers can watch via their SKY TV, channel 588. In addition they can watch on the internet by visiting www.faithworldtv.com. Also people can download the Faith World TV app available at the App Store and Google Play.
When can I start on Faith World TV?
If you have programmes ready you can start in 3-4 weeks. We simply need a signed airtime agreement, a Direct Debit for monthly airtime payments and copies of your first two or three programmes.
If you don't have programmes ready and are going to "go live" then you can start within a week to ten days provided the airtime agreement and Direct Debit are all set up. You will need to pay your studio fee on arrival for your live session to happen.
If you are going to record your own programmes then you can start on air within two weeks of us receiving your first two programmes.
Where is the Faith World TV Studio based?
The studio address is Unit 2B Pacific Wharf, Hertford Road, Barking, London, IG11 8BL. Parking is available although it can get very busy between 11am and 4pm but generally you can park.
What about public transport?
Barking train station (District Line, Hammersmith & City Line and Overground) is an 8 minute walk away and there is a bus stop 300yds away. You would use one of the following buses – 5, 238, 366 or N15.
What are the studio opening times?
The studio is open for recording and live broadcasts from 11am to 11pm, Monday to Saturday.
Does it cost more to broadcast live at different times of the day or evening?
No it doesn't cost more for different times of the day. Please call our sales team on 01206 241014 for more information.
When do I need to arrive at the studio for recording or live broadcasts?
You need to arrive at the studio at least half an hour prior to recording. There is a Green Room for you to relax and prepare in however the half hour prior to recording also needs to be used for getting settled in the studio with sound and lighting checks and adjusting of furniture.
If I'm "going live" in the studio can I also air on my Facebook?
Yes. You simply need to bring your Facebook username and password with you. Please note that if you arrive late we cannot connect to your Facebook as going live on the network is the number one priority.
Can I pre-record programmes at the studio and what do I need to do?
Yes. Pre-recording programmes is ideal if your airtime spot is out of normal studio opening hours. Also you may need to pre-record programmes for weeks you may be away if you normally go live. To pre-record programmes you simply call to arrange a suitable time for 1-4 programme recordings.
If I book studio time and don't show up will I be charged?
Yes. But only if you do not give 24 hours' notice. The studio is in very high demand and to book and not show means someone else can't use the studio.
Why is my invoice a different amount each month?
Airtime payments are collected on a monthly basis so as there are 52 weeks in the year you will find that for 8 months of the year your programme will air 4 times in a month and for 4 months of the year your programme will air 5 times. A Payment Schedule will be provided showing you your monthly payment for a 12 month period. Please take time to read this and ask us if you are unsure of anything.
How many people watch Faith World TV?
Unfortunately no-one can ever tell how many people are sitting in a front room at any one time. Based on occasional reference to BARB figures and cross referencing this with the Christian Opinion Panel we anticipate viewers numbers to fluctuate between 400,000 and 700,000 in the UK alone. The signal can be received by 57m homes across Europe but we can't measure viewers in the 40+ countries where the signal is received.
If I record in the studio can I have a copy of my programme?
Yes. To take a copy away with you just bring an external hard drive with you (not a USB stick) and a copy will be provided.
Can I bring guests?
You can bring guests that you intend to interview on your programme. Other guests are not allowed to wait in the Control Room while recording takes place, they can wait in the Green Room and watch your programme (if broadcasting live) on their phones either through the App or on the www.faithworldtv.com on their phone's browser.
Is there provisions made for the current COVID-19 pandemic?
Yes. We encourage social distancing and there are hand sanitising stations dotted around the building. The studio is wiped down between recordings. We respectfully request that everyone keeps in mind to keep spread out.
Can I have people call in during my programme?
Yes, but only on live broadcasts. We can display a special phone in number during your broadcast and the studio staff will patch the call through to you.
I'm nervous, do you offer an induction day?
Yes. Normally we would meet with you at the studio prior to you going on air. We'll show you around and make sure you are happy and we are always available to answer questions and help you.
I want to advertise my programme before I come on air. Can I do this?
Yes. Please call our sales team on 01206 241014 for competitive rates.
I'm coming to record multiple programmes, is there somewhere I can change my clothing?
Yes, we have a discrete changing area with a mirror so you can prepare.
Is there anything I should avoid wearing?
Yes. Because the studio is "green screen" you need to avoid wearing anything green and also try to avoid check shirts or tops.
Get on Air
Get your show on Faith World TV!
Sky Channel 588 and Freeview Channel 261
Frequency and Polarisation: 11568 V, SR: 22000, FEC 5/6, Modulation: DVB-S QPSK, Satellite: Astra 2G, Beam: 2G Europe Ku-band, NID: 2